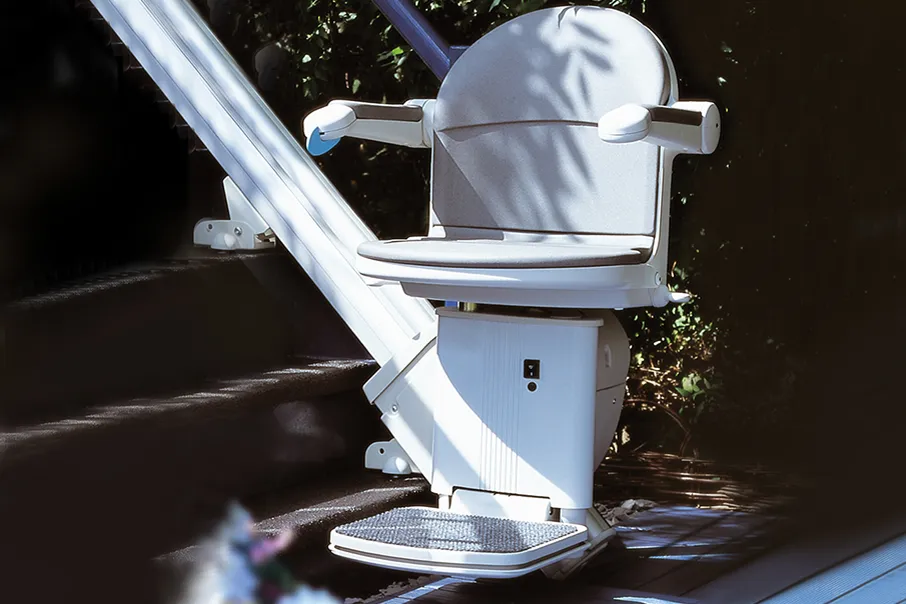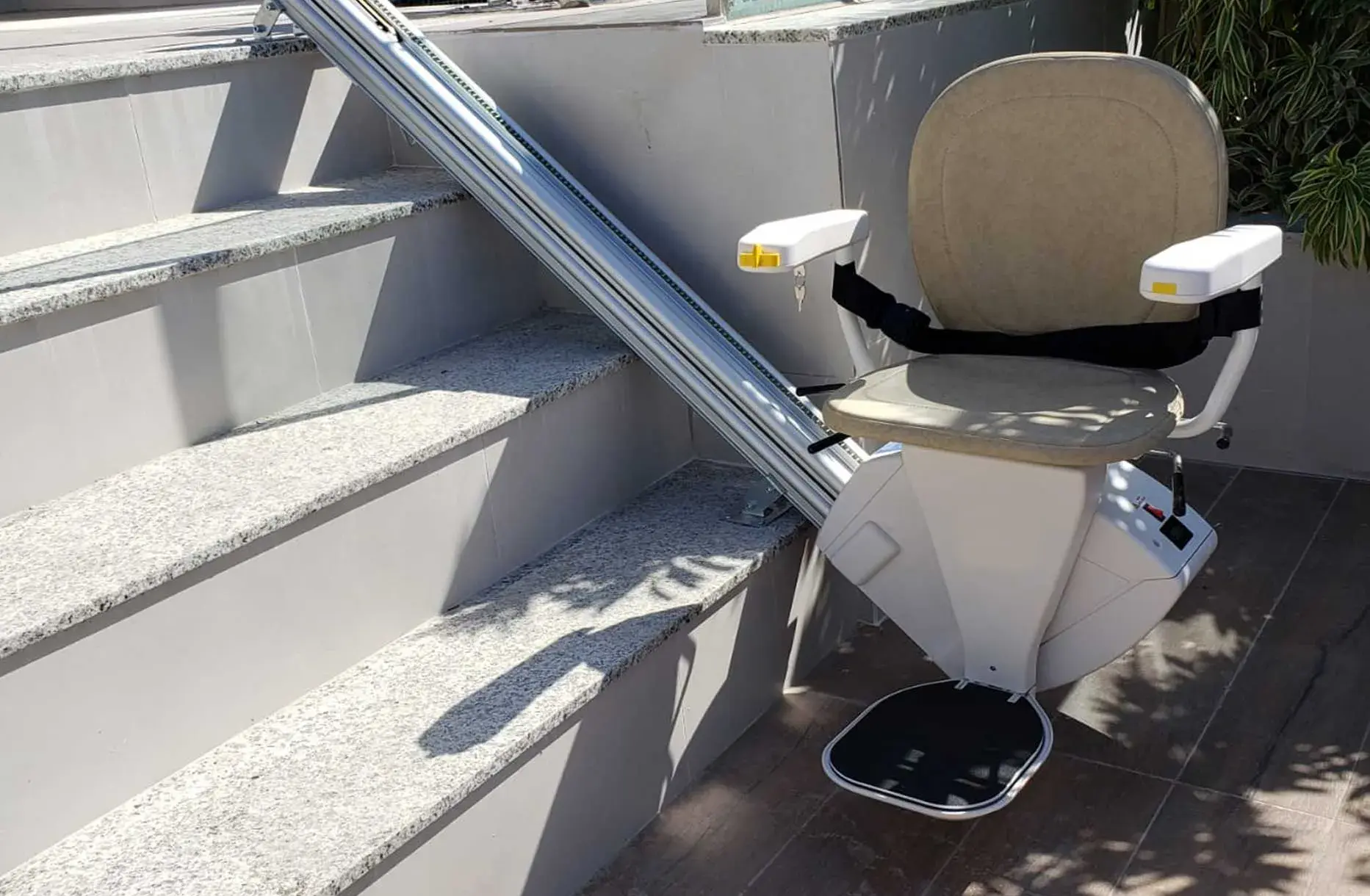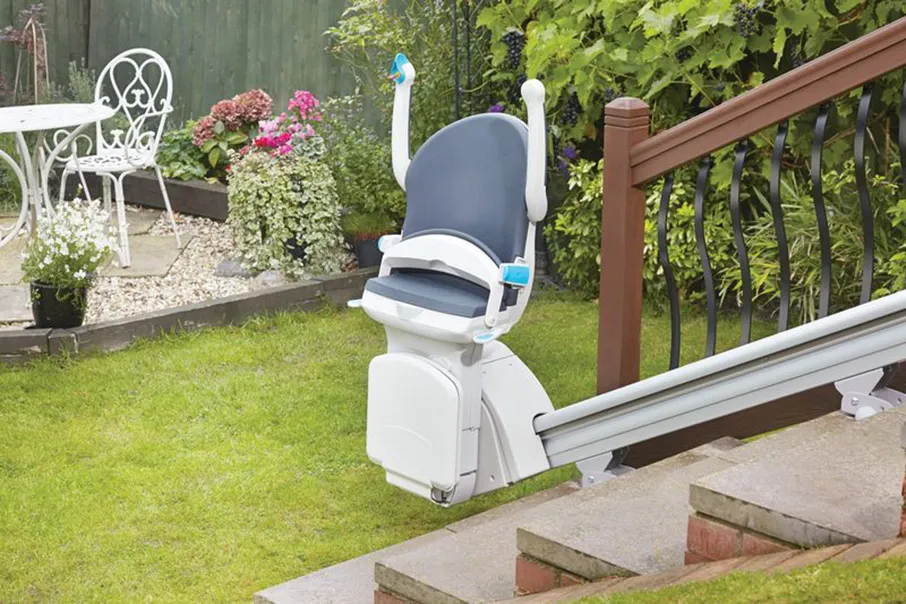 Freedom Stairlifts ~ Straight Stairlift FSSO
Fully weatherproof, an outdoor stairlift is a great solution if you have straight steps to your property or down to your garden. We are no longer able to supply a standard outdoor curved stairlift if your steps are curved outside. Please contact us to discuss your options.
Painted plastic parts for improved UV protection,
Choice of coloured upholstery,
Rubber footrest mat,
Water resistant cover,
Weatheproof zinc plated rails with grey coated feet,
Seat height adjustment,
Weight limit 25 stones.
Request A Quote For This Stairlift